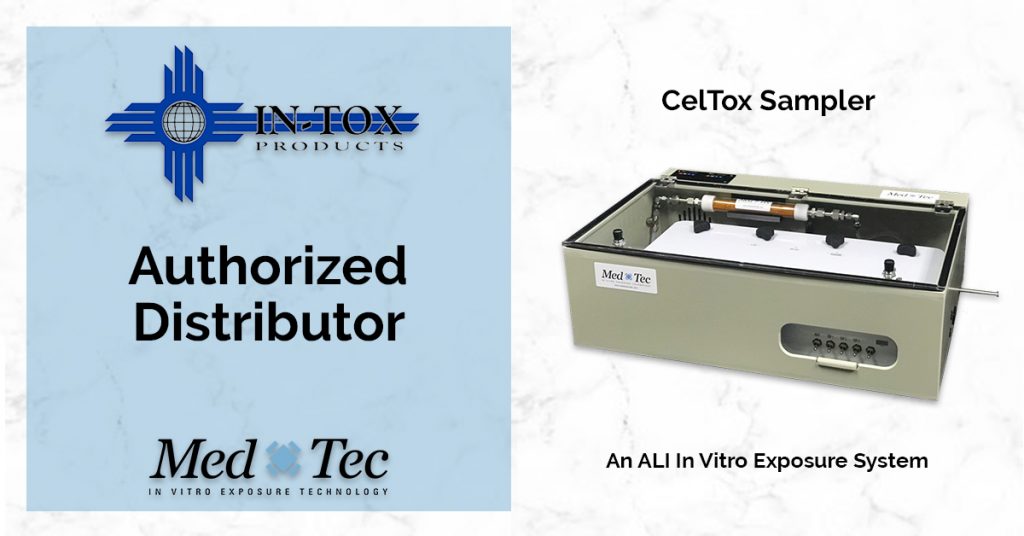 Hillsborough, NC – June 23, 2020
MedTec Biolab, Inc., a manufacturer of in vitro exposure technology, has partnered with New Mexico-based In-Tox Products, LLC, a leading manufacturer of laboratory instrumentation and equipment for inhalation toxicology, bioaerosol science, pharmaceutical, and environmental research.
MedTec Biolab is a privately-owned company by Jose Zavala, PhD. Since 1994, MedTec has specialized in the development of state-of-the-art laboratory test and validation equipment for clinical diagnostics testing in the U.S. and worldwide. In 2018, MedTec introduced a new line of in vitro exposure systems that focuses on applying advanced technology to in vitro aerosol, gas, and vapor inhalation exposure testing.
In-Tox Products, one of the largest manufacturers of aerosol products in the United States, with over 55 years of providing quality aerosol equipment worldwide, is managed by brothers Larry Bowen and Bill Bowen.
"At MedTec, we are very excited to team up with In-Tox Products. Their experience and expertise will help us disseminate our technology to a wider array of researchers across various fields." said Dr. Zavala.