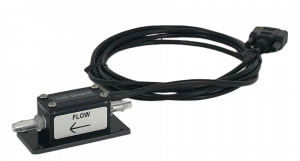 Maintaining a proper viable environment for the cultured cells during exposure is key for successful exposures. To avoid cellular damage due to desiccation, maintaining relative humidity levels above 75% at ~37°C is necessary. The CelTox Sampler comes equipped with a Heated Enclosure and a Diffusion Humidifier to achieve these conditions. Mounted inside the Heated Enclosure immediately after the Exposure Chamber is an in-line temperature and humidity sensor that can be used to monitor these conditions. Our standard sensors are housed in a plastic Delrin body with plastic barb fittings, and a digital sensor with an RS-232 connection. Data can be logged using the supplied software on any windows computer. These sensors can also be used with LabView software.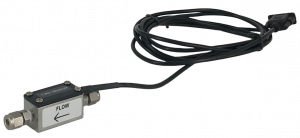 These small, in-line sensors can be customized per customer's needs. The digital sensor can be exchanged for an analog sensor where the user will supply their own power input voltage and use a data acquisition system to log the output voltages to obtain the temperature/RH values. The users can also request a stainless steel body and any type of tube connectors, such as Swagelok fittings.
Interested in air-liquid interface exposures?
For more information contact Jose directly via email, Linkedin or send us a message via the site.
[email protected]